delivering exceptional corporate catering services in Mumbai to corporate giants
Corporate life can be dull, which is why we have taken it upon us to lift your spirits. We are not far from delivering the best corporate catering services in Mumbai, serving happiness with every dish to our clients.
Caterers delivering corporate catering services in Mumbai are known to provide dull, bland food. After all, catering is a widespread business in Mumbai, and corporate employees have grown accustomed to the low standard. Good Food Concept is here to raise the food quality and add a kick to it, adding a positive aspect in the corporate world. With two decades of corporate catering experience in our pockets, we are well-versed with the ropes of the corporate industry. Hence, we can proudly claim that our team has the capacity of handling any corporate events.
GFC is among the leading provider of corporate catering services in Mumbai, thanks to its team's devotion to producing fine delicacies. We believe in flexibility and change, unlike other caterers who stick to rigid rules. It results in a pleasant measure of variety on our part. With GFC, your company can experience the luxury and elegance of fine dining without the heavy price. We have also incorporated different cuisines in our corporate menu, which adds excitement to corporate gatherings.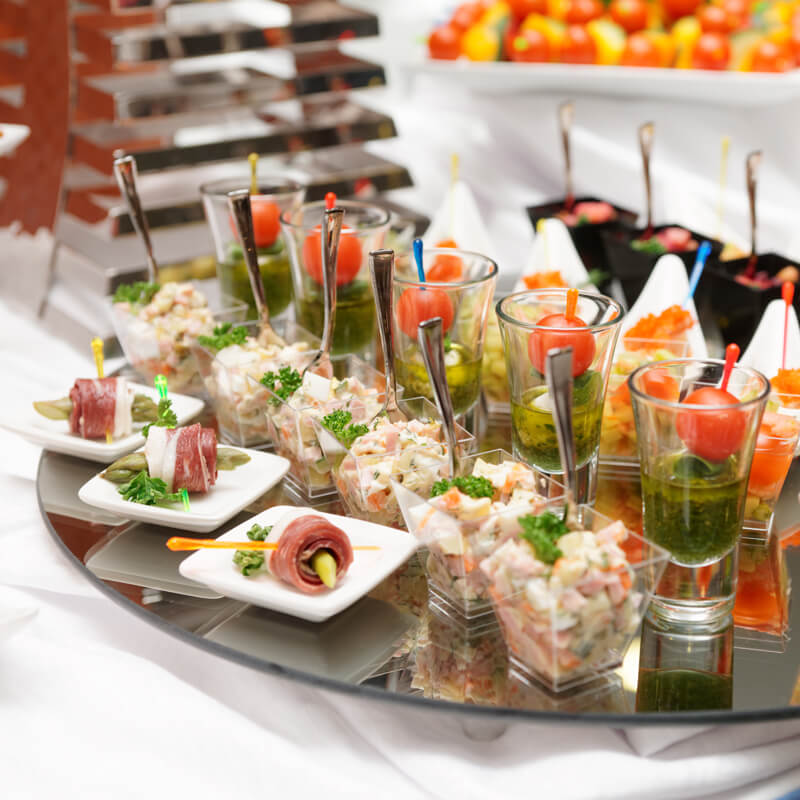 Yashi Jain
Simply divine! Such impeccable service and most importantly the taste was incredible. Highly recommend Good Food Concept! They truly live upto their name!
Jhalak Shah
Great food, amazing service and super friendly staff!! They'll help you customise everything and support you from the start to end. Truly an amazing gourmet catering service!
breakfast - lunch - dinner
With GFC, you can bid farewell to the bygone days of plain, mundane food. A menu created to bring a tasty twist to your corporate gatherings will make the day memorable for everyone. There are many caterers delivering corporate catering services in Mumbai, but none can provide the experience GFC does, thanks to its out-of-the-box creations. GFC can provide for everything, ranging from corporate lunch and meetings to office celebrations and cocktail parties.
GFC can handle large scales of corporate events, such as exhibitions, product launches and trade shows. No matter how huge the audience gets, our corporate catering services in Mumbai can shoulder the responsibility. We have a reputation for preparing dishes to suit the event, theme and atmosphere because, from our perspective, food serves a purpose larger than need satisfaction. As a leading provider of corporate catering services in Mumbai, GFC is well-versed with the requirements of an eventful function. Our organization can help companies to shift into a beautiful territory that is the world of culinary experiences.
Finest Corporate Catering
A touch of perfection, blended with innovation, our goal is to provide you and your guests with an exquisite culinary experience.
Good Food Concept
Worli, Mumbai 400018, India.